Rocky River High School

Elementary Years
Elementary school education was somewhat well established in Rocky River by 1880, when a one-story structure was built on Wooster Road near Center Ridge Rd. It housed students from 1880 until 1902. In 1892 a high school was organized in this building, with the first class of five students graduating in 1897. Rocky River continued to offer high school classes until 1909, using either Wooster School or Beach School for classes.
Reference: Rocky River Ohio (Images of America) - Carol Lestock, author
The original Wooster schoolhouse. It eventually turned into a home and was known as the Baker House, and later used by the Rocky River Board of Education for offices. (Photograph Courtesy of Rocky River Board of Education).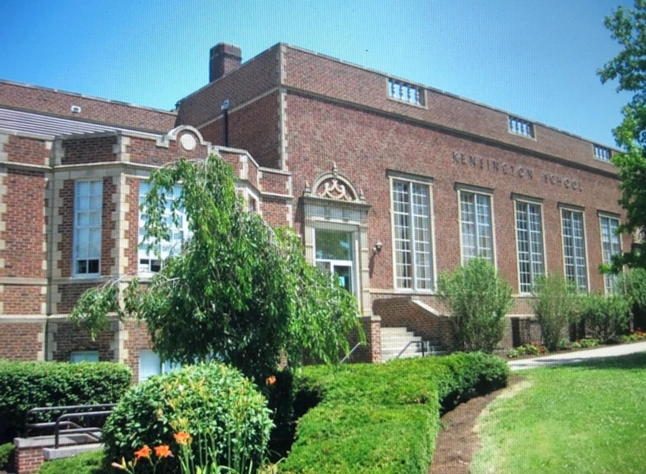 Kensington Elementary School opened for its first school year in 1927-28. The school was needed to meet the growing population of the Beach Cliff area, north of the railroad tracks. Additions to the original Kensington School were made in 1955, 1963, and 1975.
References: Rocky River, Ohio (Images of America) - Carol Lestock, author, Rocky River Public Library.