Rocky River High School

50TH REUNION
How could it be 50 years since we graduated from Rocky River High School?
We all gathered the weekend of September 24-26, and had a wonderful reunion!
Starting Friday morning a small group of golfers gathered at Legacy to hit the little round ball around the course for 18 holes! What a beautiful day it was...as a matter of fact...the entire weekend provided perfect weather for each activity! A special thanks to classmate Dave Weaver for providing awards, and orchestrating the event.
We all met at the High School for our Reunion photograph...and then proceeded to THE MARKET in Rocky River for our Meet and Greet.
Photos uploaded can be seen on the Sharing Photos, 50th Class Reunion page.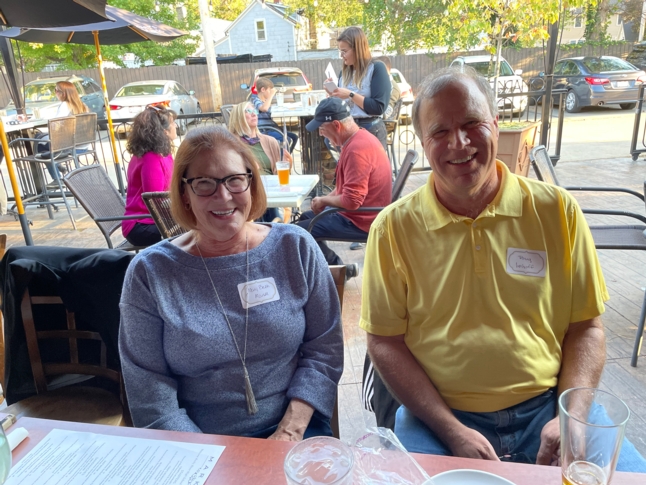 A Special Thanks to Doug Imhoff for leading our committee. Here he is at the Market with George's wife Mary Beth Marsh.
Saturday a small group of us gathered at the Metropark for a hike. What a beautiful area to enjoy the day!


We all enjoyed lunch at either Beardens or Rustics...Please share your pictures!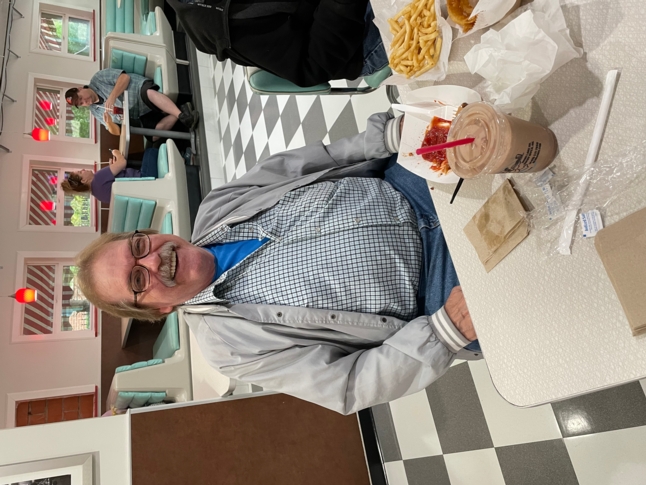 Saturday evening we all gathered at Avon Oaks Country Club for an evening we won't soon forget! A special Thank you to Logan Wells and Patti for great dance music...and Cathy Maule Magnus provding us with a tasty treat...a beautifully decorated chocolate and vanilla cake!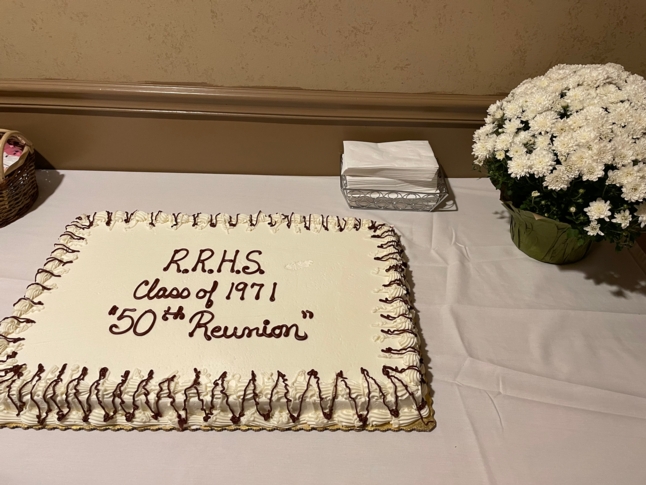 Sunday morning we gathered at the Rocky River Park for donuts and coffee generously provided by our Rocky River Football Alumni's. Bruce Tahsler led a reading where we remembered classmates lost through the years...and shared stories and memories.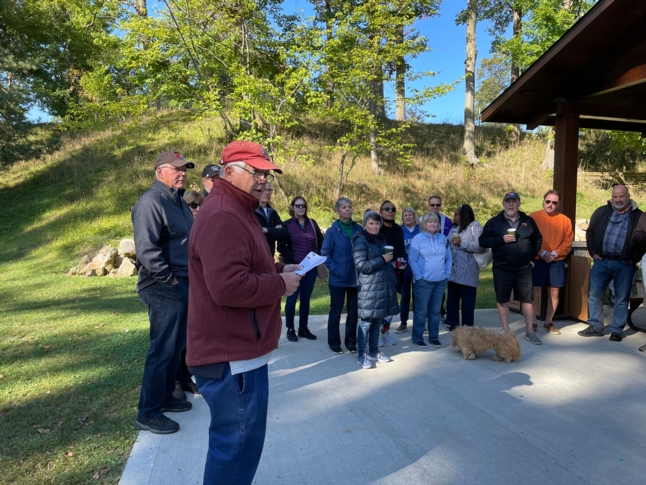 A special thank you to Bruce Tahster for creating the Elementary Years Booklet. What a special gift for all classmates.
Thank you to the Committee members for your hard work and dedication to making our reunion weekend a complete success!
Doug Imhoff - Head honcho, Chairman and Treasurer; Vicky Poole - Co- Chairman -Communications and Website; Bruce Tahsler - Elementary Years Booklet; Becky Snyder Hricovec and Lynn Larson - Floral and Event planning; Cathy Maule Magnus- Cake and Event planning; Pam Drabek Rickard - Event planning; Dave Weaver- Legacy Golf Outting and Yellow Roses; Mike and Betsy Lauer - Elementary Years Booklet and support team; George Marsh - Support Team.