Rocky River High School

50TH REUNION
September 2021 is around the corner...and we all know how time flies. How could it be 50 years since we graduated from Rocky River High School? Our committee members have finalized the weekends details, and registration is now underway! Our current line up is...
Legacy Golf Outing: Friday, September 24, 2021: 750 Jaycox Rd, Avon Lake, OH 44012. Contact David Weaver for registration and tee off times. David Weaver / pakitusa@earthlink.net
Meet and Greet: Friday, September 24, 2021: The Market. 1137 Linda St. Rocky River, OH 44116. Arrive at 5:00 and choose from a variety of appetizers or dinner entrees. Cash bar and food tab. www.marketbeer.com
Rocky River High School Tour pending COVID restrictions... to be confirmed. Saturday, September 25, 9:00 AM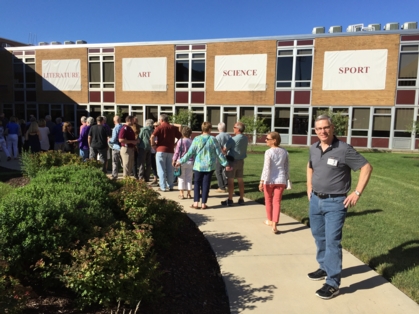 50th Reunion: Saturday, September 25, 2021: Avon Oaks Country Club, (Why fix it if it ain't broke?). 32300 Detroit Rd. Avon, OH 44011 Arrive time: 6:00 PM
Sunday, September 26, 2021: Breakfast located at the Rocky River Park, 20250 Beachcliff Blvd. from 9:00AM - 11:AM... sponsored by the 1971 Football team members.