Rocky River High School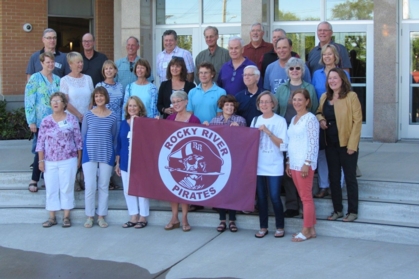 Welcome to the Class of 1971 Class Reunion website. THIS YEAR marked 45 YEARS SINCE OUR GRADUATION FROM RRHS!
THIS WEBSITE MADE THE PROCESS EASY TO SHARE WITH OTHERS! We had a GREAT time, and now let's share our pictures with those that couldn't make it.
Downloading photo's is simple! Please follow the directions on the tab sharing photos...(I know that is difficult on some days)...but please do that...it will make the process go smoothly! If you have difficulty, send me the photo and I will make certain that it is uploaded.